TRIP TO VIENNA
Vienna, the capital of Austria, has glorious architecture and history to soak up as well as being a famous centre for classical music. The beautiful city has an exciting contemporary side to explore too. This is our top pick for visitors.
1. GRAB A RIDE ON THE GREAT FERRIS WHEEL
Probably the best way to get a magnificent view of Vienna is to hitch a ride on the Great Ferris Wheel, as long as you're not afraid of heights! Tickets are available online for €9.
2. VISIT THE MOZARTHAUS VIENNA
Celebrated and revered classical composer Wolfgang Amadeus Mozart lived in Vienna for a large part of his life. His opulent residence has now been turned into a museum for the public to see. A must-visit location for any music buff – entrance is €10. www.mozarthausvienna.at
3. SAMPLE SOME VIENNESE VINO
Did you know that Vienna is the only major capital city in the world producing a substantial quantity of wine, with 700 hectares of vineyards. Make sure you go to an authentic Viennese wine tavern or "heurige" and experience the fine vinos on offer. If wine isn't your thing try some of Vienna's famed lager instead.
4. VISIT THE VIENNA STATE OPERA (WIENER STAATSOPER)
Dating back to the 19th Century, this Opera House is in the centre on the city and has a vibrant creative and musical history. There is a close relationship with the Vienna Philharmonic as they recruit from the opera's orchestra. Make sure you book to see a show here before you leave this wondrous city. www.wiener-staatsoper.at
5. WALK AROUND ST. STEPHEN'S CATHEDRAL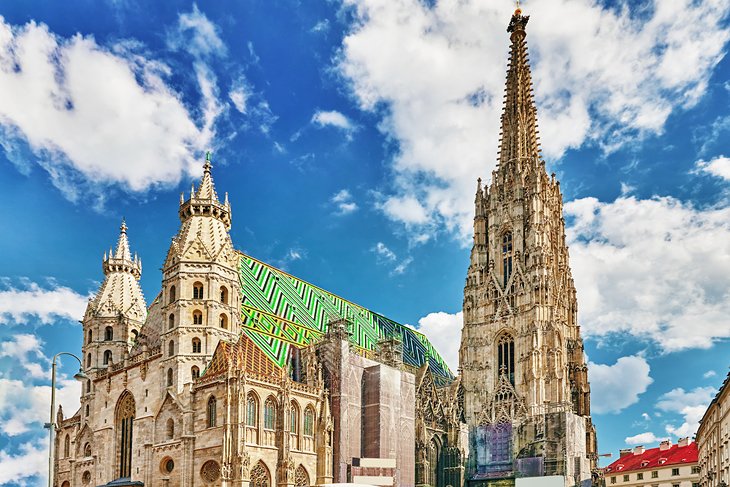 One of the city's most recognisable landmarks, St. Stephen's Cathedral was built in 1147 and is one of the highest structures in Austria. This church has been the location for many important events in Austrian history and with striking architecture, it's bound to be of the most unforgettable places you see.
6. VISIT VIENNA ZOO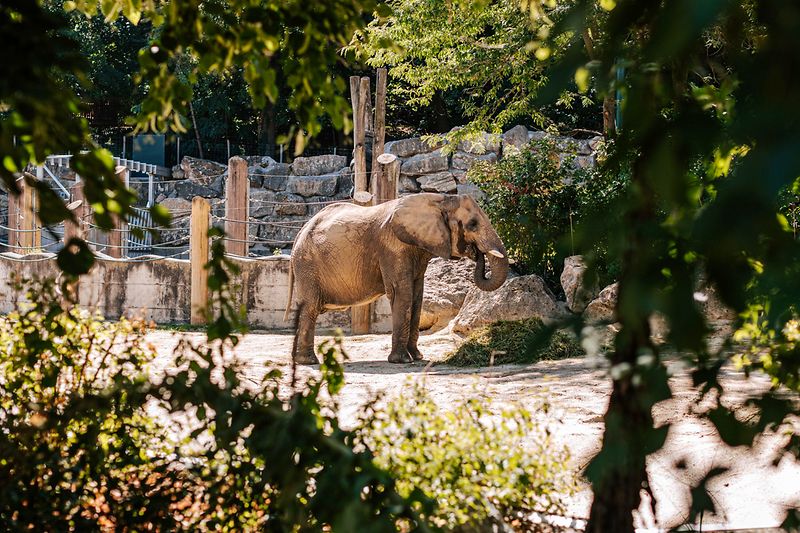 Also known as Tiergarten Schönbrunn, the zoo is found within the grounds of the beautiful Schönbrunn Palace and is one of the oldest in the world. Perfect for the young and young at heart, it is open for 365 days a year. Day passes are €16,50 for adults, €8 for children and kids under 5 years old can visit for free. www.zoovienna.at
7. TRY AN APFELSTRUDEL (APPLE STRUDEL)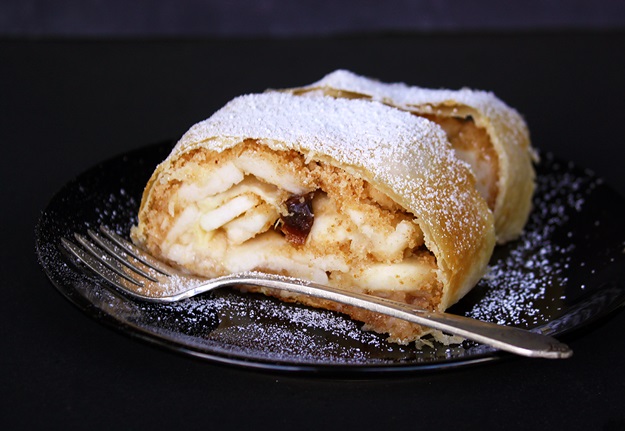 Apple strudel is one of the famed treats available in Viennese cuisine and a staple of any pastry shop in the city – it is a delectable sweet dessert definitely worth trying. Cherry and sweetened curd cheese strudels are also popular, along with the Danish pastry, which originated in Vienna.
Have you been to Vienna  or do you want to go? Let us know by commenting below and share your pictures with us by booking your trip best travel website in Dubai TRIPVISORS!